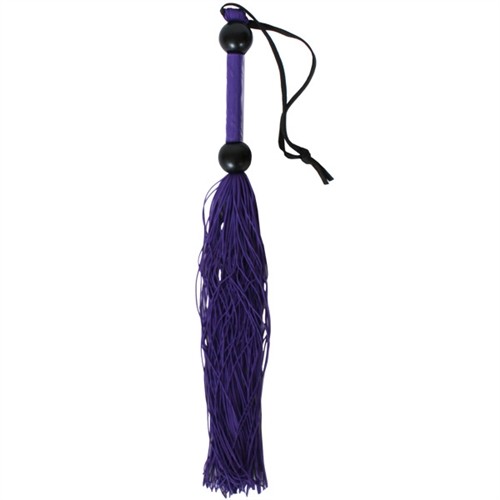 Rubber Tickler Whip - Purple 14"
Made By:
Sportsheets
On Sale! Was: $13.95 Save: $4.18 (30%)
---
View Additional Images
---
---
We just love the Rubber Tickler Whips from Sportsheets! These fantasy playthings are perfect for experts and beginners alike. Sturdy construction, attractive design, and an array of sensual uses make these whips #1 in our book.
The soft thin rubber strands are gentle enough to provide just a tickle of stimulation, yet are capable of delivering a powerful sting in the right hands.
Product Details
Product Dimensions:
Total Length: 14.00 in.
Weight (no box): 0.1100 lbs.

Box Dimensions:
Product is not in any packaging or box.

Manufacturer Code: SS81002

---
Customers Who Bought This Product Also Bought