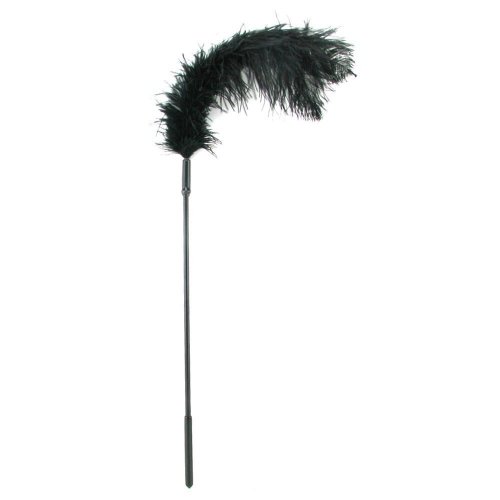 Body Tickler Ostrich Feather Tickler - Black
Made By:
Sportsheets
---
View Additional Images
---
---
Find your partners special spot!
Caress your lover's skin with a Body Tickler. Gently glide this ostrich feather over their body to discover their most secret, sensitive spots. Slowly stroke it back and forth like a violin bow and listen to the music. The possibilities are endless!
Product Details
Product Dimensions:
Total Length: 29.00 in.
Weight (no box): 0.0500 lbs.

Box Dimensions:
Product is not in any packaging or box.

Manufacturer Code: SS70001

---
Customers Who Bought This Product Also Bought