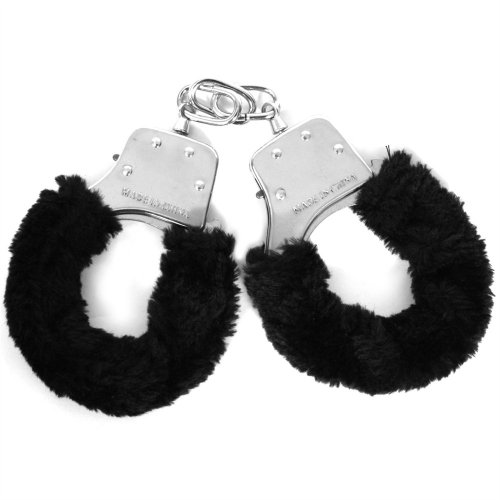 Sex & Mischief: Furry Handcuffs - Black
Made By:
Sportsheets
---
View Additional Images
---
---
Girls Night Out
"Girls night out is one of my favorite get-togethers. Once a month I find myself out on the town with my girlfriends, a crazy group of women who just love to have a good time. The venue varies, from martini clubs to pool halls, but each night usually involves cocktails and an animated discussion of our sex lives. Tonight is no different. The only variation is that we've attracted the attention of a very handsome man who seems to have a keen interest in me. I'm not quite sure who brought the furry handcuffs, but eventually I find them attached to one of my wrists. I held up my hand and announced to the group that I was looking for an escort home. "I'll take you," announced the tall Adonis I had been eyeing all evening. He strode into our circle and began making his way to my chair. Now emboldened by the drinks and my own curiosity, I held out my hand, the available cuff dangling. With a gleam in his eye, he snapped the open cuff onto his own wrist and guided me toward the door..."
Made of: Nickel free metal and Faux fur
Product Details
Product Dimensions:
Total Length: 11.25 in.
Width Maximum: 3.00 in.
Weight (no box): 0.2100 lbs.
Box Dimensions:
Length: 6.75 in.
Width: 5.00 in.
Depth:2.25 in.
Weight: 0.3940 lbs.

Manufacturer Code: ESS100-66

---
Customers Who Bought This Product Also Bought